Parts Questions
Toyota Part No.: 81980-16010
FLASHER ASSY, TURN SIGNAL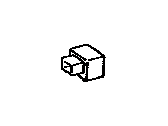 | | |
| --- | --- |
| Part Description | Flasher Assy, Turn Signal |
| Manufacturer | Toyota. This genuine Toyota part is guaranteed by Toyota's factory warranty. |
Ships in 1-2 Business Days
Why choose

Toyota Parts Deal
Dedicated Service

Your complete satisfaction is our #1 goal

Lowest Prices

Best deals on genuine OE parts from dealerships

Fast Delivery

Orders are processed and delivered promptly
Part Fitment
Make

Model

Year

Year Make Model

Trim

Engine

Trim & Engine

Important vehicle option details

Toyota

4Runner

1984-1989

1984-1989 Toyota 4Runner

DLX, SDT, SR5, SR5 Turbo, STD

4 Cyl 2.4L, 6 Cyl 3.0L

DLX, SDT, SR5, SR5 Turbo, STD4 Cyl 2.4L, 6 Cyl 3.0L

22R, 22REC, 22RTEC, 2L, 2LT, 3VZE; 22R, 22REC, 22RTEC, 2L, 2LT, 2LT; LN51, 3VZE; LN56, LN56, LN65, LN66, RN50, RN55, RN60, RN61, RN65, RN66, RN70, RN75, VZN61, VZN66

Toyota

Camry

1983-1988

1983-1988 Toyota Camry

DLX, DX, LE, STD

4 Cyl 1.8L, 4 Cyl 2.0L, 4 Cyl 2.5L

DLX, DX, LE, STD4 Cyl 1.8L, 4 Cyl 2.0L, 4 Cyl 2.5L

1CTLC, 2CTLC, 2SELC, 2VZFE, 3SFE; 1CTLC, 2CTLC, 2SELC, 2SELC; CV10, 2VZFE, 3SFE; CV11, CV11, SV11, SV21, SV25, VZV21

Toyota

Celica

1982-1989

1982-1989 Toyota Celica

GT, GTS, ST, Supra, Turbo 4WD, Turbo All Trac

4 Cyl 2.0L, 4 Cyl 2.4L, 6 Cyl 2.8L

GT, GTS, ST, Supra, Turbo 4WD, Turbo All Trac4 Cyl 2.0L, 4 Cyl 2.4L, 6 Cyl 2.8L

22R, 22REC, 2SELC, 3SFE, 3SGELC, 3SGTE, 5MGE; 22R, 22REC, 2SELC, 3SFE, 3SGELC, 3SGTE; ST161, 5MGE; MA61, RA64, RA65, ST162, ST165

Toyota

Corolla

1980-1988

1980-1988 Toyota Corolla

D, DX, GTS, LE, LE Limited, Q, SR5, STD

4 Cyl 1.6L, 4 Cyl 1.8L

D, DX, GTS, LE, LE Limited, Q, SR5, STD4 Cyl 1.6L, 4 Cyl 1.8L

1CLC, 3TC, 4AC, 4AGEC, 4AGELC, 4ALC; 1CLC, 3TC, 3TC; TE72, 4AC, 4AGEC, 4AGELC, 4ALC; AE71, 4ALC; AE82, AE82, AE86, CE80, TE72

Toyota

Corona

1979-1982

1979-1982 Toyota Corona

DLX, LE

4 Cyl 2.2L, 4 Cyl 2.4L

DLX, LE4 Cyl 2.2L, 4 Cyl 2.4L

20R, 22R; 20R, 22R; RT134, 22R; RT135, RT135

Toyota

Cressida

1978-1988

1978-1988 Toyota Cressida

LG

4 Cyl 2.6L, 4 Cyl 2.7L, 6 Cyl 2.8L

LG4 Cyl 2.6L, 4 Cyl 2.7L, 6 Cyl 2.8L

4M, 4ME, 5ME, 5MGE; 4M, 4ME, 5ME, 5ME; MX32, 5MGE; MX62, 5MGE; MX72, MX62, MX63, MX72, MX73

Toyota

Land Cruiser

1981-1990

1981-1990 Toyota Land Cruiser

6 Cyl 3.4L, 6 Cyl 4.0L, 6 Cyl 4.2L

6 Cyl 3.4L, 6 Cyl 4.0L, 6 Cyl 4.2L

2F, 3B, 3FE; 2F, 3B; BJ60, 3FE; FJ60, BJ70, FJ60, FJ62

Toyota

MR2

1985-1989

1985-1989 Toyota MR2

GT, Super Charger

4 Cyl 1.6L

GT, Super Charger4 Cyl 1.6L

4AGELC, 4AGZE; 4AGELC, 4AGELC; AW11, 4AGZE; AW11

Toyota

Pickup

1980-1989

1980-1989 Toyota Pickup

DLX, SDT, SR5, SR5 Turbo, STD

4 Cyl 2.2L, 4 Cyl 2.4L, 6 Cyl 3.0L

DLX, SDT, SR5, SR5 Turbo, STD4 Cyl 2.2L, 4 Cyl 2.4L, 6 Cyl 3.0L

20R, 22R, 22REC, 22RTEC, 2L, 2LT, 3VZE, L; 20R, 22R, 22REC, 22RTEC, 2L, 2LT, 3VZE; LN56, L; LN40, LN51, LN56, LN65, LN66, RN32, RN34, RN37, RN38, RN42, RN44, RN47, RN48, RN50, RN55, RN60, RN61, RN65, RN66, RN70, RN75, VZN61, VZN66

Toyota

Starlet

1981-1984

1981-1984 Toyota Starlet

4KC, 4KE; 4KC, 4KC; KP61, 4KE; KP61
View More
Genuine Toyota Parts, the Right Choice
Your vehicle deserves only genuine OEM Toyota parts and accessories. To ensure reliability, purchase Toyota part # 81980-16010 FLASHER ASSY, TURN SIGNAL. It is sometimes referred to as
Toyota Turn Signal Switch
,
Toyota Relay
,
Toyota Turn Signal Flasher
. Our Toyota parts and accessories are expedited directly from authorized Toyota dealers strategically located all across the U.S. and are backed by the manufacturer's 12 month, 12,000 mile warranty. OEM Toyota parts are the best for restoring your vehicle to factory condition performance. This part fits specific Toyota
4Runner
,
Camry
,
Land Cruiser
models.
Affordable, reliable and built to last, Toyota part # 8198016010 FLASHER ASSY, TURN SIGNAL stands out as the smart option. Toyota Parts Deal is your prime online source with the biggest and best selection of genuine Toyota parts and accessories at giant discounted prices. We have the OEM Toyota parts and accessories you need at the lowest possible prices. Toyota Parts Deal has you covered no matter what type of Toyota vehicle you drive.
Why choose

Toyota Parts Deal
Dedicated Service

Your complete satisfaction is our #1 goal

Lowest Prices

Best deals on genuine OE parts from dealerships

Fast Delivery

Orders are processed and delivered promptly